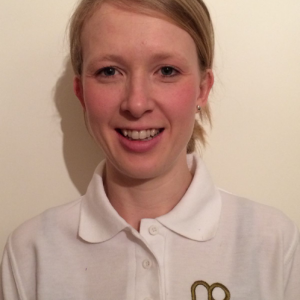 Kelly Smith
Clinical Pilates
Kelly is a Chartered Physiotherapist with a special interest in Clinical Pilates. She works from our Great Park Clinic on Saturday's and holds pilates classes at St Aidens Church in Brunton Park on Monday evenings….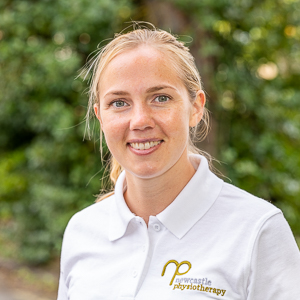 Anne-Marie Ballantine
Chartered Physiotherapist and Pilates instructor
Ann-Marie has previous private practice experience and has worked pitch side for Sunderland Premiership Football Academy. Ann-Marie has a special interest in Basketball rehabilitation, in particular foot and ankle injuries and has spent time working with the GB Women's Basketball team.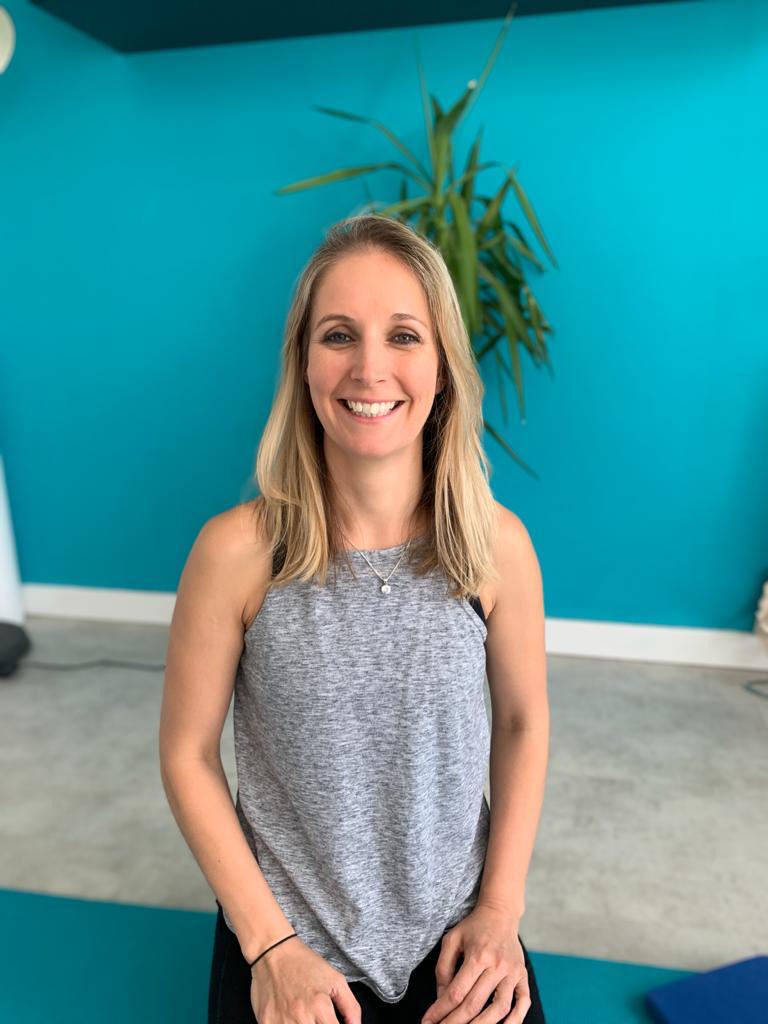 Paula Bennett
Initially I started doing Pilates just to try something different. I didn't really know what to expect, but I'd heard it was good for your posture and flexibility. After an hour long class I felt relaxed and released. I would get in to my car after the class and have to adjust my mirror to drive home as, without even realising it, I had shaken off my usual slouched posture.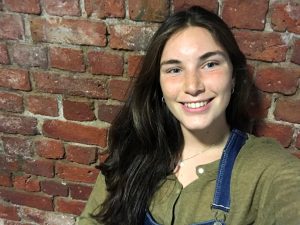 Sidonie Graham
Sid first found her love of yoga in 2016 through rock climbing as a member of the GB Climbing Team. In February 2019, she travelled to Rishikesh India to deeper discover the traditional practice and teachings. Here, she completed her 200HR Teacher Training.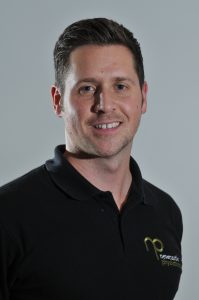 Darren Wigg
Darren is the founder of Newcastle Pilates Studio and Newcastle Physiotherapy. Pilates has always been at the centre of Darren's philosophy when rehabilitating clients with injury or physical dysfunction;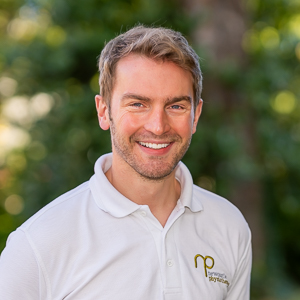 Daniel Farnell
Chartered Physiotherapist
Daniel was inspired to become a physiotherapist after seeing the change in his Grandfather after his two strokes; helping the physiotherapists who were caring for him to bring him back to his usual care free self. While at school he worked at Hadrian School in Fenham helping with the rehabilitation of children with various special needs….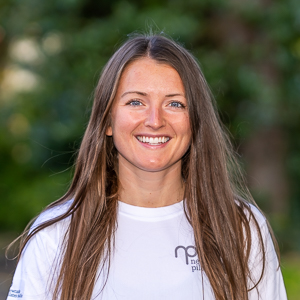 Claire Lormor
Yoga Teacher
Brought up in an active family, Claire has always loved movement, sports and being outside. But with an active lifestyle came no flexibility. Touching her toes in a forward fold was simply a dream. And despite her degree in Physiology, she never fully understood her own body until she started yoga.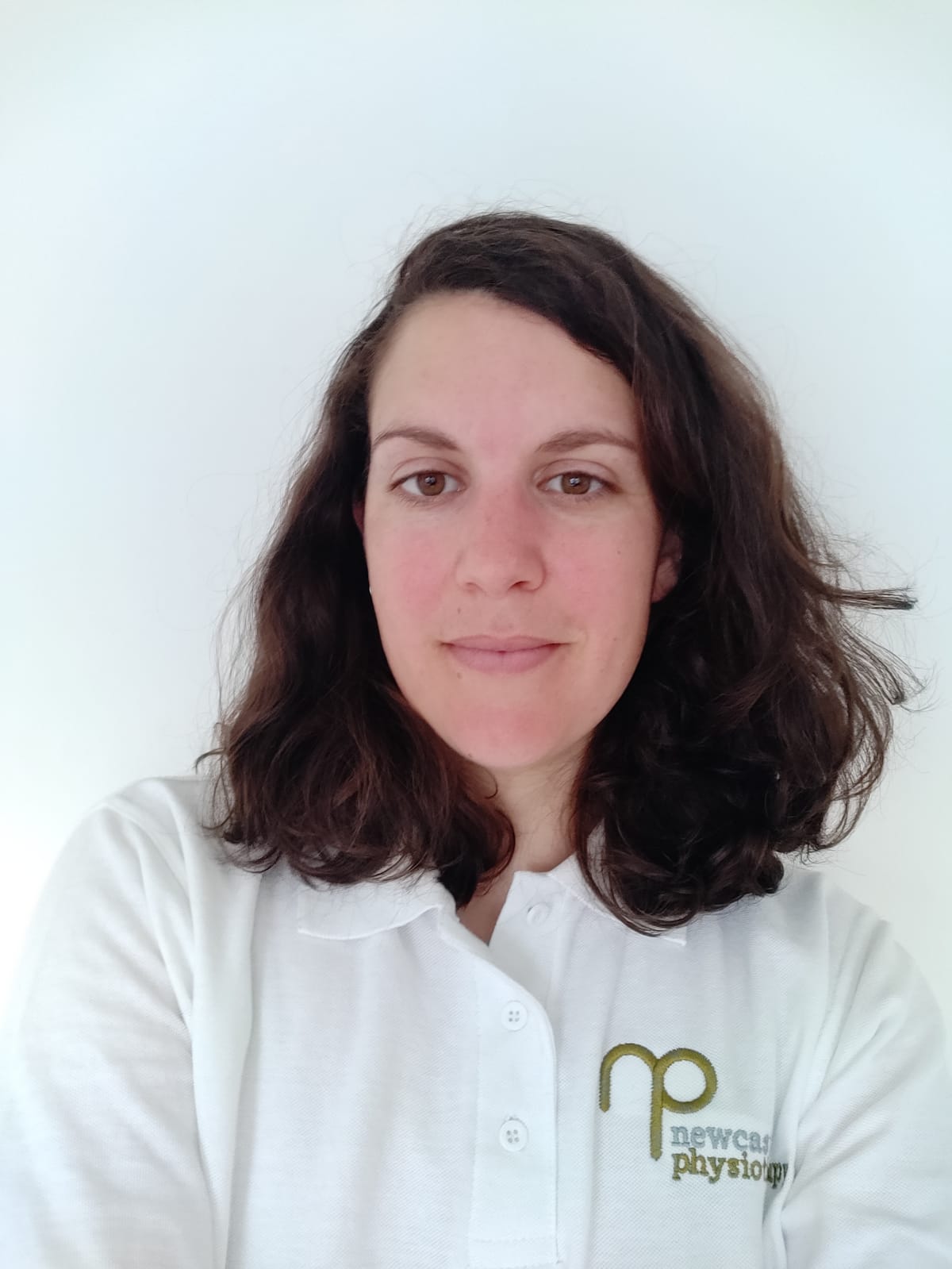 Tal Vishay
Chartered Physiotherapist
Tal graduated with a BSc (Hons) in Physiotherapy from the University of Haifa, Israel in 2016. Tal's wide experience specialises in a whole body holistic approach to treatment.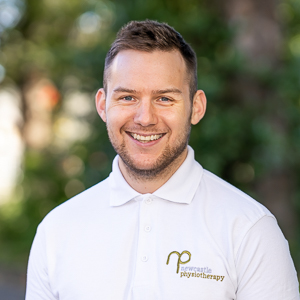 Chris Neale
Practice Manager
About Newcastle Pilates Studio
Our studio is in Drake House, The Fleming, on Burdon Terrace in leafy Jesmond. We have 8 private parking bays within The Fleming, 5 directly in front of the main doors to Collingwood House and 3 directly outside Drake House. Off street parking on Burden terrace, Clayton road and the surrounding streets.
There are two entrances to our studio, the rear entrance is fully ramped for easy disabled access. You enter the studio via our welcoming reception area where you can enjoy complementary refreshments before or after your class.
Our studio at Drake House, is a beautiful grade Ⅱ listed building. It has been sympathetically renovated to maximise the three-meter-high ceilings and natural light which enters through the original, Jacobean style windows.
Our studio floor was chosen for its style, comfort and hygiene; maple grey, multi-layered to protect your joints, free of grooves and grains to ensure optimum cleaning and infection control. We have perfect ventilation and climate control during due to our numerous opening windows and studio air conditioning.
Drake House is also the home to our Partners, Newcastle Physiotherapy, so we have 4 treatment rooms within Drake House too, one downstairs and 3 upstairs. There really is no reason to let pain or injury get in the way of your studio routine as Newcastle Physiotherapy are renowned for getting clients back to full fitness quickly! Check out our annual membership which provides you with free and discounted treatment with Newcastle Physiotherapy as well as discounted classes with us!
Newcastle Physiotherapy was established is 2011, in Great Park, Gosforth. Drake House is also home to our second clinic so you can be seen at either location. Visit our website for more information and booking options.
Clinical Pilates
Clinical Pilates is delivered by our Chartered Physiotherapist's, who all hold additional Pilates qualifications.
Clients require a one to one initial assessment with one of our physiotherapists before joining the class. Most clients will start clinical Pilates as part of their ongoing rehabilitation under the care of and referred by their physiotherapist, however, many clients continue with clinical Pilates after they are fully rehabilitated and use it for maintenance or general well being.
Yoga for Beginners
Beginner Courses are perfect for anyone completely new to yoga. Over 6 weeks you will be led through the foundations of a Vinyasa Flow practice. This will include standing poses, seated poses, balancing positions, twists and backbends. If you have already completed one of our 6-week Beginner Courses or you have been practising yoga for a few weeks, you may want to check out our Improver Courses.
Virtual Classes
Due to the uncertain times we are currently experiencing we have plan in place to move all our classes on to Zoom if the government enforces greater lockdown measures. All virtual classes are priced at a 10% discount to our live classes.
Swimming Specific Pilates
Swimming Specific Pilates is for swimmers of all levels who would like to improve there swimming specific muscle activation, strength, length ,posture and improve the brain to body connection required when aiming to execute perfect swimming technique. Our sessions begin with a dynamic warm up followed by SSP and finishing with a stretching based cool down. Don't forget your goggles!
'Pilates with' Classes
Our 'Pilates with' classes allow you to choose your instructor if you have a preference for a particular instructor, day or time. Clients attending 'Pilates with' sessions should be intermediate or experienced or have completed or Pilates for Beginners course.
Vinyasa Yoga
Vinyasa classes are fun and varied, with an emphasis on linking your breath to your movement. Poses are only held for approximately 5 breaths, which creates a very dynamic flow as you are constantly flowing through poses. You'll get a little bit of everything in this class: standing and seated poses, arm and leg balances, backbends and even inversions. All of our vinyasa flow classes are mixed level, which means the teacher will give variations for a lot of the poses so you can choose which one is right for you. An excellent way to progress.
Great for anyone who wants to take their practice up a level from Gentle Yoga. Vinyasa is not ideal for complete beginners, people with injuries, those who are less mobile, have low or high blood pressure or cardiovascular irregularities, or if you are pregnant. If you don't feel Vinyasa is right for you, why not attend our Yoga for Beginners or Yoga Improvers class?
Pilates for Beginners
New to Pilates? This is the best way to start! Our 4 week Pilates for beginners course will teach you the key principles (Breathing, Centering, Rib Cage Placement, Shoulder Blade Placement, Head and Neck Placement) and teach you how to move effectively and efficiently in a variety of postures using specific muscle groups appropriately.
Weekend Pilates
Weekend Pilates is designed for clients who are intermediate or experienced in Pilates. The class will be varied, using mat work exercises and small equipment to keep you challenged and motivated! If you would like to join our weekend Pilates and you are a beginner, just complete our 6 week Pilates for Beginners course which will get you up to speed!
Yoga with Sidonie Graham
Join this class if you have completed our Beginners and Improvers courses, or, you are an experienced yogi!
Yoga Improvers
This class is delivered virtually, via Zoom.
Come join us
Registering for a class, course or membership couldn't be easier with our online booking system. We will send you email confirmation and we even keep a waiting list so you will receive notification if a space becomes available on a class you would like to attend!